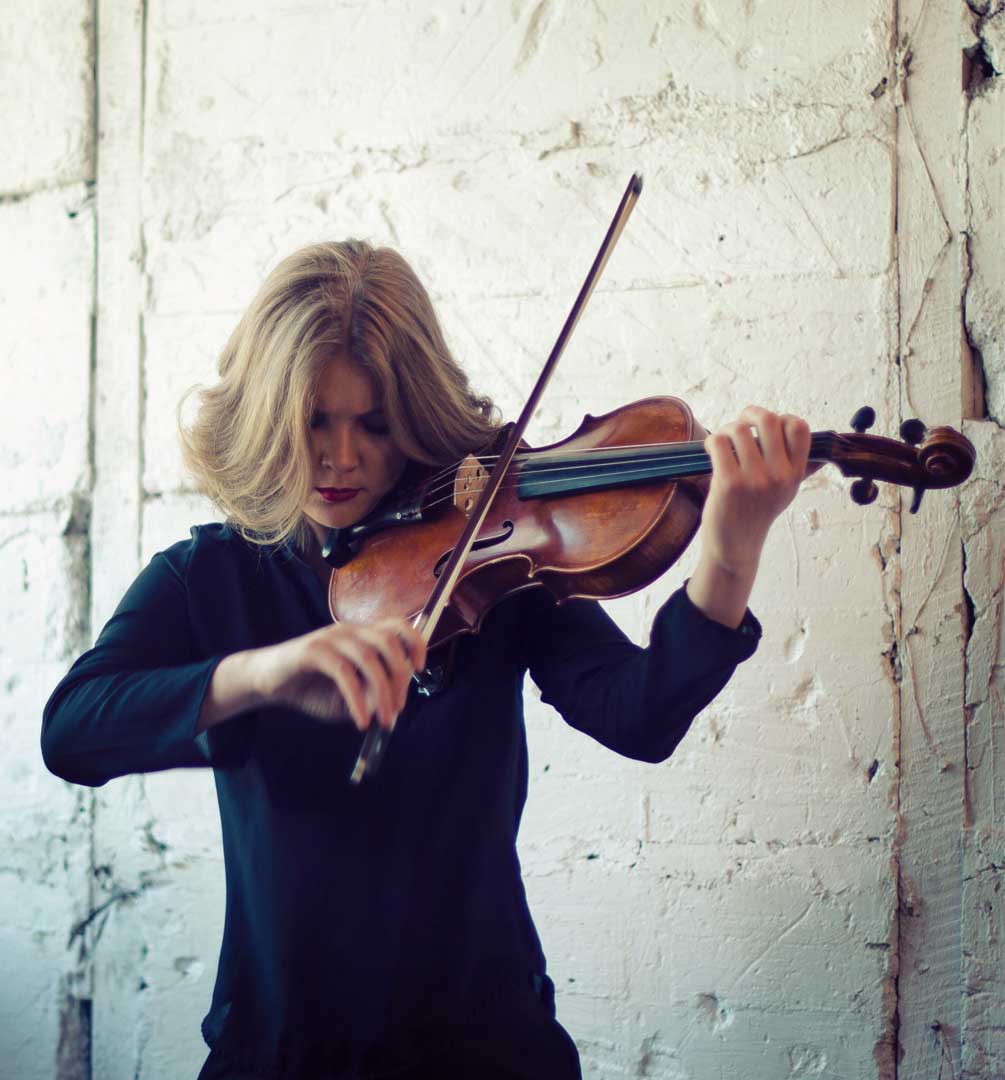 Alona Khlevna was born in 1996 in Stakhanov, a small town in the Lugansk region, Ukraine. She started playing the violin when she was four years old. Then in 2005 Alona entered the Special Secondary School of Music in Kharkiv, Ukraine, in the class of Professor Grebneva Irina. When she was 15 years old, she decided to switch from violin to viola and study in Professor Kupriyanenko's class Emma.

In 2013 Alona graduated from school in Kharkiv and continued her studies at the Gnesin Russian Academy of Music in Moscow, in the class of Professor Fedor Belugin, violist of the David Oistrakh String Quartet. Alona completed her bachelor's degree in 2017.
By the time she takes part in the Hindemith Internationa Viola Competition, Alono will have completed her master's degree in Professor Olga Kozhurina's class.

Alona appears on stage as a soloist and member of various chamber ensembles.