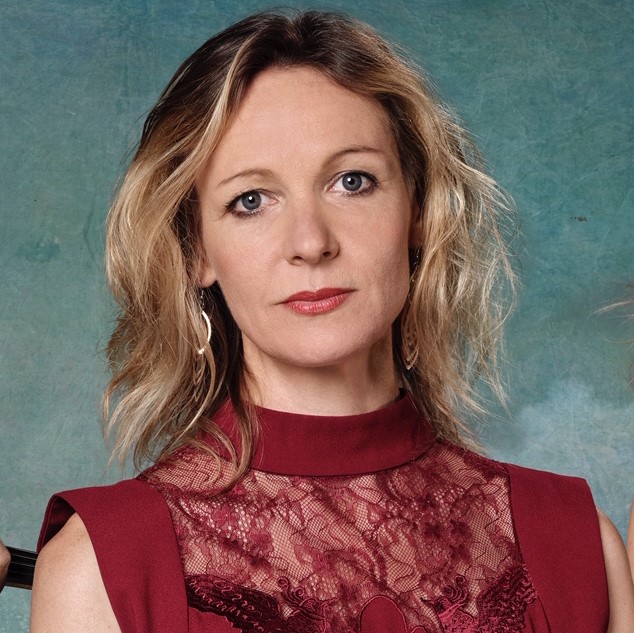 Born in Würzburg (Germany) in 1973, Danusha Waskiewicz began her studies of the violin at the age of 6 and the viola at the age of 10. She benefitted greatly from the guidance of exceptional musicians: from 1994 to 1999 she studied with the brilliant violist Tabea Zimmermann.

In 2000 Danusha Waskiewicz gained international recognition, winning the ARD competition in Munich, also receiving the Brüder Busch Gesellschaft and Wilhelm Weichsler special prizes. She began her orchestral career in the Frankfurt Radio Symphony Orchestra and, at only 25 years of age, she became a member of the Berlin Philharmonic Orchestra. Two years later she advanced to the position of Principal Viola.

In 2004 she became Principal Violist of the Orchestra Mozart of Bologna, which she joined at the invitation of Claudio Abbado. In this capacity she recorded the Sinfonia Concertante by Mozart in 2007 for Deutsche Grammophon and later Bach's Brandenburg concertos for the Euro Arts label.

Thanks to her talent and extensive experience, Danusha Waskiewicz has become a very sought-after violist: for many years she was a member of the Luzern Festival Orchestra, and she is regularly invited to play Principal Viola with prestigious international orchestras, such as the Bavarian Radio Symphony Orchestra.

Danusha lives in Italy, near Milan, where she is a professor of chamber music; however, her endeavors in the field of music education have lead her to many locations around the world where she has been invited to hold masterclasses and judge at international competitions.

Danusha Waskiewicz is a passionate chamber musician. She regularly performs with prominent artists such as Isabelle Faust, with whom she recorded works of Schubert and Schönberg for the Harmonia Mundi record label. Since 2018 Danusha Waskiewicz has been a member of the famous Italian quartet Quartetto Prometeo, well-known for their versatility. Their outstanding performances extend from classic to contemporary music and have garnered praise for their diversity of interpretation.

Her long and successful collaboration with pianist Andrea Rebaudengo resulted in their CD "Songs for Viola and Piano" (Decca), which features exceptional songs by exceptional composers. Danusha is master storyteller of the viola.

Danusha Waskiewicz imparts enthusiasm and passion for music in all of its shapes and forms to her audiences. She combines singing and viola playing, as well as integrating dance and electric viola with the "Viola Tango Rock Concert" by Benjamin Yusupov, which she performs with international orchestras.