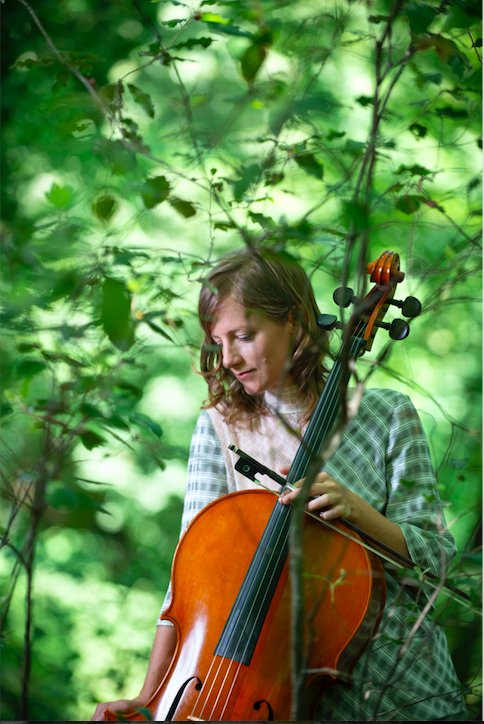 Naomi Berrill is an Irish cellist, guitarist and singer. She is currently based in Florence where she works as a freelance musician.

In 1997 she was awarded a scholarship to the Royal Irish Academy of Music in Dublin, and in 2000 she moved to Glasgow to continue her studies at the Royal Scottish Academy of Music and Drama.

After graduating Naomi continued her studies in Italy with Enrico Bronzi and Francesco Dillon.She has taken masterclasses with Louise Hopkins, Johannes Goritzki, Valter Despalj and M.Rostropovich.
She attended the Masters chamber music course at the Musik-Akademie Basel with Rainer Schmidt.

Following her classical studies Naomi started a solo project for cello and voice.

She has performed with cellists Giovanni Sollima and Mario Brunello, New York City Ballet, Crash Ensemble, choreographer Virgilio Sieni, and The Scottish Chamber Orchestra. Naomi's first solo album of arrangements for voice and cello was released in January 2015 and has been album of the week for RAI Radio 3. Her second album, original music for voice and cello, 'To the Sky'' has been presented at the Uffizi Gallery in Florence and is a collaboration with the Milan publishers 'Casa Musicale Sonzogno'. Her most recent solo work is entitled 'Suite Dreams' and is a collaboration with Warner Italy.

As a soloist she has been invited to perform at Spoleto Festival, Venice Biennale, Spike Cello Festival, Suoni dei Dolomiti, Mantova Chamber Music Festival Trame Sonore, Cello Biennale Amsterdam, Accademia Filarmonica Romana, Music for Galway Cellissimo festival and Time in Jazz Festival, Sardegna.

Naomi is artistic director of the festival 'High Notes', a multi-genre music festival which she founded in 2010, which takes place each year in the Alpi Apuane mountains in Italy.