Njord Kårason Fossnes (20)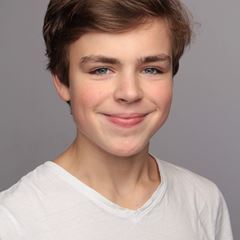 Njord Kårason Fossnes (b. 2001) is a Norwegian violist currently studying Viola Performance at New England Conservatory with Professor Kim Kashkashian. He has formerly studied violin with Henning and Alf Richard Kraggerud, Bård Monsen and Anne-Berit Halvorsen and viola with Soon-Mi Chung Barratt-Due and Ida Bryhn at Barratt Due Music Institute in Oslo, Norway. He has also played masterclasses for many notable professors such as Thomas Riebl, Maxim Rysanov, Ulf Wallin, Christoph Schiller, Mikhail Zemtsov, Dora Schwartzberg, Wienfried Rademacher, Ragnild Hemsing and Lars Anders Tomter.

Fossnes is also the receiver of multiple prizes and scholarships both at home and internationally. In 2020 he received the Dean's Scholarship from New England Conservatory and in 2019 he won 2 nd prize for both his solo and chamber music performance in the Virtuoso & Belcanto International Comeptition in Lucca, Italy in addition to receiving Drømmestipendet from the City of Oslo. In 2018 he became the first ever recipient of Lindemans Juniorstipend and in 2017 he won 1 st prize in the national competition Norwegian Young Musicians (UMM). A year earlier he received the prestigious Ånun Lund Rej Fund and in 2015 he won 1 st prize in Midgardkonkurransen.

Fossnes' most notable public performances include playing Ligeti Sonate for Viola Solo at Ferd Consertseries in 2020 and in 2019 performing as a soloist with the Norwegian Radio Orchestra in Kurt Atterberg Suite for violin, viola and orchestra with violinist Gustav Rørmark and playing a full solo recital at Blaafarveværket in Norway and a solo performance at the Oslo Chamber Music Festival. In 2018, Fossnes was also the youngest participant on viola in the prestigious ARD International Music Competition in Munich, Germany and in 2017 he performed Bartok Viola Concerto with Barratt Due Young Symphony Orchestra. In addition, he has appeared as a soloist in Mozart Sinfonia Concertante in Gamle Logen in Oslo. Earlier soloist appearances include playing Telemann Double Concerto for two violas with Lars Anders Tomter in 2012 and Bach Double Concerto for two violins in 2010 with Marius Westling and Hamar String Orchestra. Fossnes has also performed at many prominent festivals such as Prussia Cove Open Chamber Music, Valdres Festival, where he was a part of the esteemed Papillon-program, Hemsing Festival, Oslo Chamber Music Festival, Oslo Quartet Series, Morges International Music Academy and Astona International. In addition to his solo performances, Fossnes was hailed by klassiskmusikk.com as an "exceptional chamber musician". This stems from that despite his young age, he was the violist in the Rondo String Quartet for 10 years and in Artic String Trio for 3 years which both have played at notable scenes in New York, Chicago, Lucca, Rhodes and The Norwegian Royal Castle among other places. Furthermore, Fossnes is also a prize-winning composer with two String Quartets, Duets for 2 violins and clarinet and cello in addition to having written both a violin and a viola sonata. His first orchestral piece, Etyde, was also performed by The Oslo Philharmonic Orchestra in 2018.